I didn't make it to all of this year's Harvest Festival, just the Corner Hotel and Raoul Records bits.
At the Corner on Saturday night, I caught The Spoils (who I've forgotten the aural details of, but I picked up their album Hurtsville), Wagons (just as good as on the album), Grandview (great harmonies, I picked up their album Room 15, too), The Rectifiers (3 keyboardists, drums, pedal steel and acoustic guitar/vocals - I'll need to hear more of them before I can make my mind up), Golden Rough (with Matt Walker popping up to play lap steel on one or two tracks) and Dan and Kev (who rocked pretty well, for the few songs I saw them do). I didn't stay for the Working Class Ringos and Lisa Miller, what with losing an hour from the daylight savings changeover and such.
On Sunday afternoon at Raoul we had the very nice 6-piece Galvin (drums, 6-string, 12-string, electric guitar, bass and pedal steel), High Road Strangers (lap steel and acoustic guitar), Ride 'em Cowboy (all-electric, and not really as country as you might expect from the name), Garden State (nice enough, but I can't really think of anything much to say about them) and Grandview again.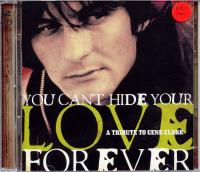 One of the features of the festival was the launch of you can't hide your love forever, a local tribute album for Gene Clark (if you happen to pick this up, take a look at the pictures of the participating bands at the back of the booklet - the one of Golden Rough is one of mine).
It's been a great weekend, even though I didn't catch all of the festival in the end. Paul from Galvin chatted to me for a bit, saying how he used to listen to a lot of hardcore stuff when he was younger, but now he's happier doing this kind of thing. I told him how I'd grown up with an Emmylou Harris (and such)-loving father, and while I avoided all that for a while, eventually I reconciled with it...
My highlights would've been getting to see Golden Rough again, Grandview's nice little harmonies about friendship and drinking the rent money and such, finally catching Wagons live, and seeing Galvin's 5 guitars (that's counting the pedal steel) work really well together.
[ see all of my photos from the 2002 Harvest Festival. ]