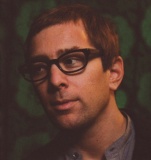 I first heard about Labrador records late in 2005 by reading somebody's blog post about Pelle Carlberg's first solo album. I listened to the songs available on the website and bought the album straight away, because I'm a sucker for his effortless pop whimsy. And so, after a bit more than a year or so, he's got a new album out - In A Nutshell - with a great single I love you, you imbecile (mp3, video from Labrador's website) and a song about The Smiths that's probably more fun than you'd expect. You can even listen to the whole album at last.fm.
On a side note, I hadn't noticed that you can get Labrador stuff from emusic, if that floats yer boat, though Labrador's shop delivers real quick (even to this end of the world).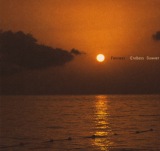 I missed out on grabbing Fennesz's Endless Summer the first time around, but it's since been reissued. It's a wonderful thing to hear in the dying days of summer, all warm and fuzzy and burbly.