September 24, 2005
news from the north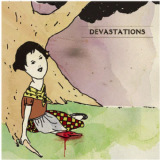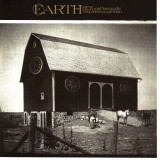 I popped into Brisbane on the way home from the conference to have a poke around Rocking Horse (especially since my co-worker had never been there) before hitting the airport. I didn't go too overboard - only half a dozen CDs (I put a few more back, even).
The Devastations : Coal, which builds on the previous, self-titled album and features all sorts of people from Genevieve McGuckin to Bic Runga. Very nice so far, as expected. I note from their website that they're supporting Gentle Ben and his Sensitive Side when they launch their new album in Brisbane on the 7th of October (another release I'm really looking forward to).

The Sailors : Viva La Beaver - how far can you get on a couple of f'nar f'nar jokes? we'll see...

Iron and Wine with Calexico : In The Reins. It's pretty much just assumed I'd buy something like this, so there's really nothing to say about it. Sounds Great So Far(tm).

Young Marble Giants : Colossal Youth - on my list for positively ages, and there it was.

Earth : Hex; or Printing In the Infernal Method - this one's really interesting - Drone band goes off on a (fabulous!) western soundscape tangent (eg. Dead Man, or possibly a band called A Small Good Thing), with a gorgeous booklet of photos from the old west, designed by Stephen O'Malley of Sunn O))) fame.

DNA : DNA on DNA - I guess one way to start on Ikue Mori would be at the beginning.

21:18

music · comments (2)
Comments
I have the YMG L.P on vinyl, and I've always loved it (though it's quite warped - the vinyl that is). How are you finding it?
> Posted by dfv at September 27, 2005 10:19 PM
f.a.b.!
> Posted by cos at September 27, 2005 10:38 PM
Comments have been closed for this post. If you've got something to say, please contact me by other means. Thanks!