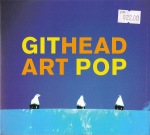 Githead have a new album called Art Pop that pretty much continues the same themes as their previous angular, guitar-driven work. I wonder what fun they might have if they let Robin Rimbaud loose, though I guess some things are meant to stay separate. There are two new videos (for Drop and Drive By) up on their downloads page, too.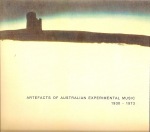 Clinton Green has assembled a collection of early Australian experimental music called Artefacts of Australian Experimental Music: 1930 - 1973 which I ordered off the website after missing the launch at the Liquid Architecture Festival (Hamish tells me the Robin Fox performance with the old analog synths was particularly good). Jack Ellitt, Percy Grainger (and his "Free Music"), through to Keith Humble and Ron Nagorcka (complete with a flowchart for one of his pieces reproduced in the booklet). It certainly makes for an interesting historical document, alongside other overseas work like OHM: The early gurus of electronic music 1948-80 (though that one has a more narrow focus).
Moving abroad again, I notice that ubuweb has some Chinese Experimental Music available. There's more to be found at Chinese New Ear which I've kept sitting in a browser window for months now, waiting for "a bit more spare time" to look into.